A recent report exposed the Internal Revenue Service's targeting of pro-life groups. Yahoo! News reports:

On June 22, 2009, the Coalition for Life of Iowa received a letter from the IRS office in Cincinnati, Ohio, that oversees tax exemptions requesting details about how often members pray and whether their prayers are "considered educational."

"Please explain how all of your activities, including the prayer meetings held outside of Planned Parenthood, are considered educational as defined under 501(c)(3)," reads the letter, made public by the Thomas More Society, a public interest law firm that collected evidence about the IRS practices. "Organizations exempt under 501(c)(3) may present opinions with scientific or medical facts. Please explain in detail the activities at these prayer meetings. Also, please provide the percentage of time your organizations spends on prayer groups as compared with the other activities of the organization."
Peter Breen of the Illinois-based Thomas More Society appeared on Fox News to discuss the targeting of pro-life groups throughout the country.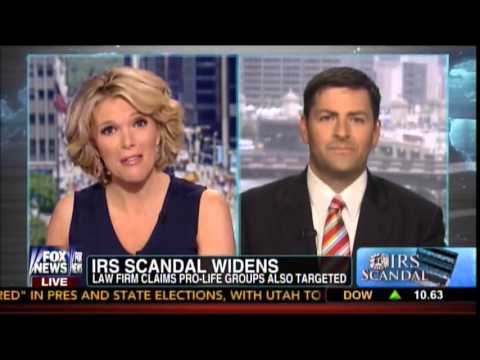 Email dailyvid@jillstanek.com with your video suggestions.
[HT: Jill]